At Redrock we offer a huge section of picture frame mouldings including a range of striking hand fin
ished Italian
mo
uldings an
d high quality Larson-Juhl mountboards.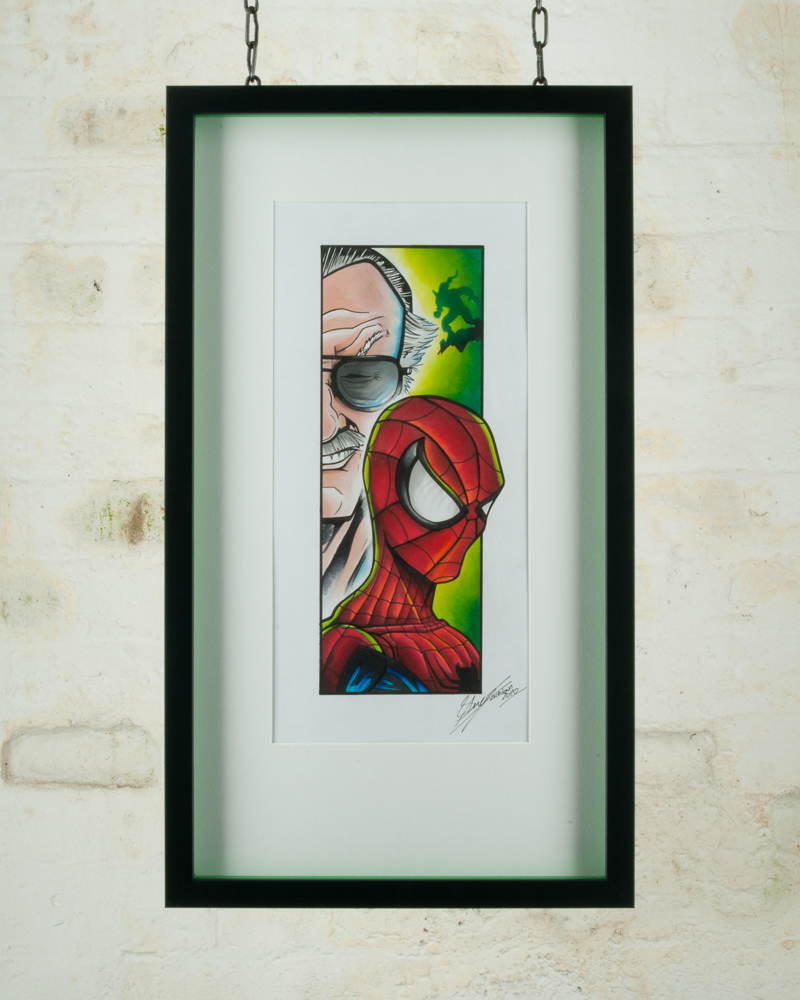 We can make float mounts and shadow boxes with your choice of coloured spacers.  With the artwork to the left we picked up on the vibrant green of the background for the colour of the spacers to create something really striking.
We can mount textiles such as this cross stitch piece.  It was laced around a core of foam core and the mountboard has been decorated with a v-grove.
Below are two examples of framed football shirts.  On the left is multi-aperture mount with green suedette mountboard that really adds depth and texture to the frame.  On the right is a simpler framing scheme with the shirt displayed in a shadow box with mountboard and spacers in the teams colours. 
We have both a hot vacuum and a cold press laminator and can undertake jobs up to 1500 mm x 1100 mm.  Below is a short video of our cold press laminating process.