Antony Bream held his first major exhibition at the Fine Art Society in 1979, and has subsequently has had one man shows at numerous galleries in London's West End, including Messum's, Derek Johns, St. James's Art Group and Rafael Valls. He has received major commissions from industry and commerce for landscapes and large figure paintings, including the much admired Bar picture at Green's Restaurant in St James's.

Influenced by late 19th century masters like John Singer Sargent and the Spanish painter Sorolla, Antony Bream studied at the Royal Academy Schools under Peter Greenham. His work, whether portraits, landscapes, portraits or interiors is painted directly from life with no reference to photography or other aids. this gives a sense of immediacy and directness.   
Bream has worked extensively as a painter of portraits, interiors and landscapes, and has traveled widely, painting excursively en plien air in Australia, India, North Africa, Egypt, Turkey, Kenya, the USA and Europe.  In 2013 he exhibited paintings of the Holy Land and Petra at the Daggett Gallery Kensington.  To mark their 150th anniversary Bream was commissioned by the Savile Club in London's Mayfair to paint a series of interiors of the club, as well as several portrait studies of some of the members.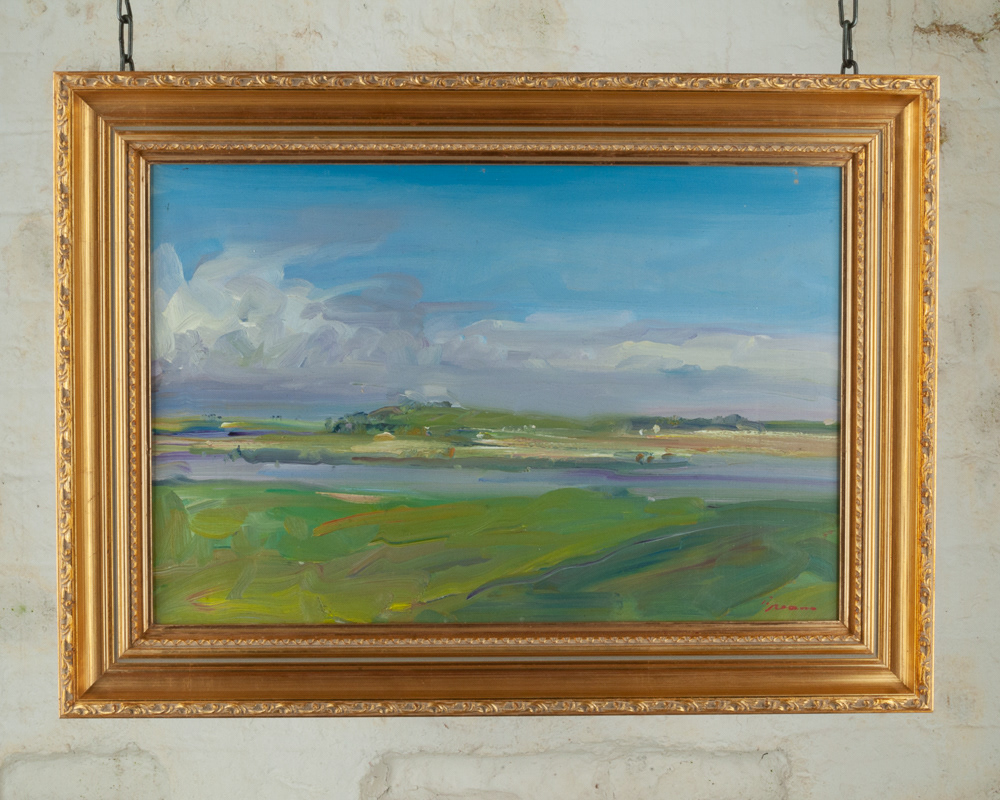 When not traveling abroad, Bream divides his time between his London studio in Notting Hill, and Faversham where he embraces the challenge of capturing the unpredictable coastline.  In 2019 he embarked on a series of oils at Seasalter recording the date and varying conditions of the tide and ever changing sky.  Also very adept at working rapidly in charcoal on a large scale, the boatyard at Faversham's Iron Wharf provides a wealth of subject matter all year round. A selection of Bream's oils and Charcoals are available from Redrock Gallery and Picture Framers.